Shopify wants back in
INTL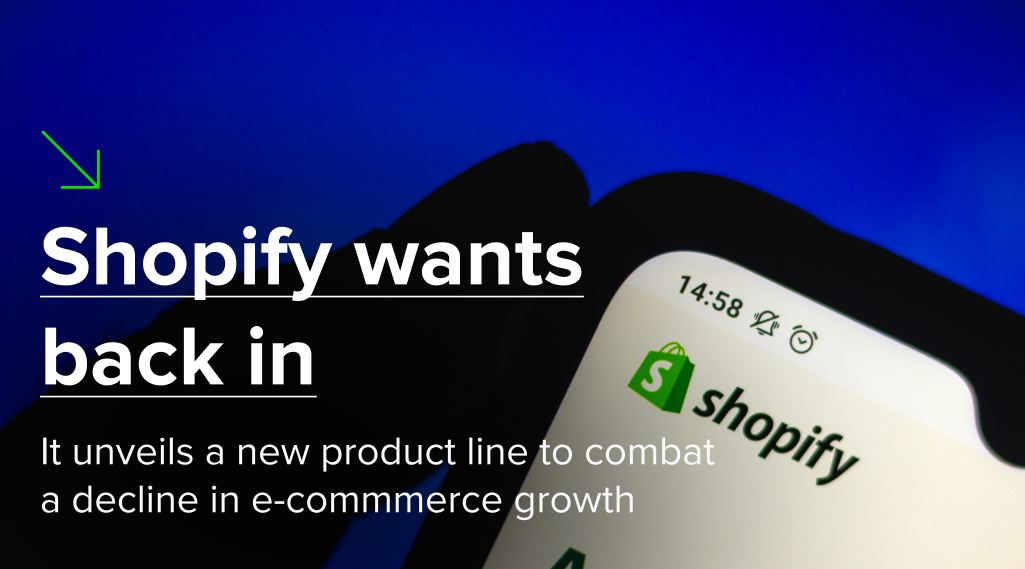 Shopify (SHOP, $338.54) made some major moves in the market in a bid to shake up its offering and fight back against e-commerce decline. Shopify has decided to address the ongoing shift in the market and launch over 100 new tools to help merchants build deeper and better-connected businesses. The company announced under the guise of a new semi-annual product showcase called Shopify Editions that will unveil new apps and features and improvements across the entire platform. Some of the highlights of the launch include B2B selling, social commerce, a move into crypto and tokengated commerce and a major one which is the ability for people to tap to pay on Shopify-powered transactions on iPhone.
One of the big moves of the social commerce rollout is Shopify's tie-up with Twitter (TWTR, $38.45). Shopify is the first partner for Twitter's shopping initiative, which comes as no surprise since shopping-related tweets drove 40 billion impressions last year. Shopify merchants will be able to list their products on their Twitter Professional Profiles, with each item, when tapped, then redirecting users to the Shopify product page to make a purchase. In addition, merchants who choose to highlight products through Shop Spotlight or Twitter Shop can promote up to 50 products at a time. The move into crypto and NFTs is also an interesting one. Despite the market taking a nosedive, it has cemented itself within both the financial and popular culture discourse, and Shopify's reward-based connected wallet scheme could find favour with the next gen. On Wednesday, Shopify shares were up 6%.
why it matters
Shopify has had a busy week. The platform is looking to bounce back from a disappointing year thus far where it has seen its stock price plummet as e-commerce desires dwindle post-pandemic. It has seen a stock split be confirmed for June 28 and has now announced a near game-changing raft of changes to its platform. Is this a comeback?