Our app
is here.
Download. Share. Invest.
Discover
Find your favorite stock.
Stock directory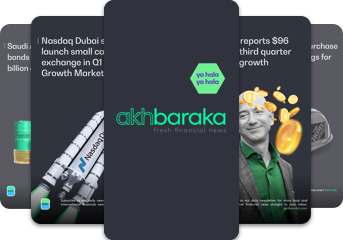 Baraka's Top Picks
What we're listening to
Episode 218 on the podcast My First Million that talks about Bill Gates's mastermind.
What we're reading
Charlie and the Chocolate Factory… in preparation for the next reboot!
US streaming giant Netflix (NFLX) recently acquired the rights for the entire works of Roald Dahl. With less than 10 acquisitions over the past decade, this will be the company's biggest, so get ready for a binging session around your favorite childhood Roald Dahl stories.
What we're following
Abu Dhabi will host the 10th edition of the Middle East Film and Comic-Con in March 2022. This is the first time Abu Dhabi will host the event, which is expected to draw international VIP guests and celebrities.
Did you know
The most expensive NFT ever sold for $69m.