Investing.

Empowered.
Our app
is here.
Download. Share. Invest.
Discover
Find your favorite stock.
Stock directory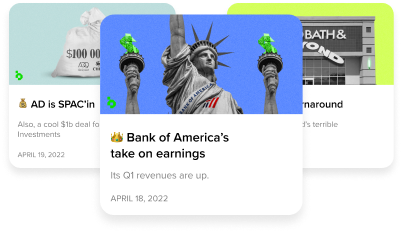 Baraka's Top Picks
We'll be watching to see if the Federal Reserve makes any updates to its rate increase strategy at its meeting this Tuesday and Wednesday.
What we're following
Apple's annual #WWDC22 event turned even more heads this year with the release of their new buy now pay later service.
Did you know
Jobedu, a Jordan streetwear brand, has been acquired by Novajax, a US Web3 startup. This plan is to use blockchain to connect the digital and physical worlds.